ENF CI
ENF CI
ENF Technology that has been growing with our customers will strive to go
beyond our limits and become a globally competitive company based on
our know-how and technology we gained over these years.
scroll down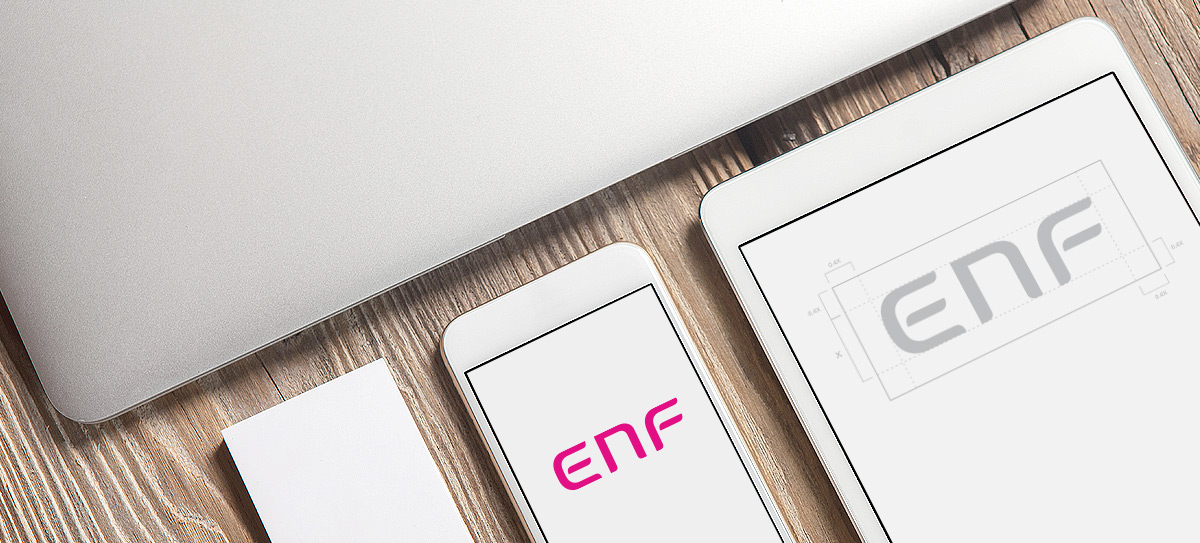 Expressing the professionalism
and spirit of taking on new challenges
as a pioneer
ENF's new CI expresses professionalism through differentiated technology as an expert in electronic materials and fine chemicals, as well as by demonstrating the spirit of taking on new challenges as a pioneer in the field of process chemicals.
The logotype, which features edges formed by a combination of curves and straight lines that symbolize advancement and elaborate technology, as well as a wing-like design that embodies our organization's will to soar and leap high. Also, the color red draws a high degree of attention and expresses our challenge-seeking and pioneering spirit.
Logotype

The logotype is an important design element that constitutes the identity of ENF along with our logo.
Also, the logotype is used to materialize the identity of ENF in place of the ENF logo.

Logotype
Grayscale

Grayscale is used in the event that the colors of the ENF logo cannot be reproduced,
and must be used with caution in order to maintain the image of the existing logo even when expressing it in solid colors.

Graphic motif

The graphic motif is an important design element that forms the identity of ENF.
The graphic motif may be applied in two types: basic and grayscale (black, white and gray), and use of other colors must be avoided.

Basic type

Grayscale type

Exclusive
colors

Exclusive colors are another important element that forms the identity of ENF.
They must be applied without any deformations and/or distortions, according to the proposed standard.

ENF Red

Process Color

C5 M100 Y10 K0

RGB Color

R255 G18 B130

Spot Color

Pantone Color219C

ENF Gray

Process Color

C0 M0 Y0 K50

RGB Color

R147 G149 B152

Spot Color

Pantone Color Gray8C